About Us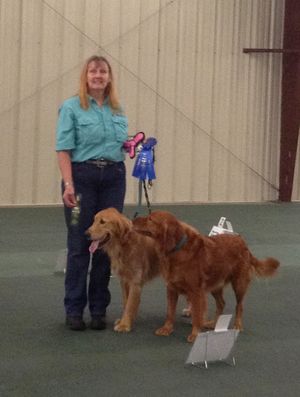 We are an AKC Sanctioned All Breed Dog Club serving Hernando County, Florida.
We welcome guests to attend our meetings, and to come to the club's dog classes.

The purpose of the club is to promote responsible dog ownership,
to promote the purebred dog,
and to enable all dog owners to provide their dogs with at least basic obedience.
HCKC provides information and weekly classes in Showing for Conformation
as well as Beginning Obedience, and Rally Competition. 
Purebred AND mixed breed dogs* are welcome to attend classes.
Even a pet dog should earn a Canine Good Citizenship Certificate!

*Mixed breed dogs, while not eligible to compete in purebred conformation classes
are welcome to participate in AKC activities such as agility, obedience, rally, dock diving, barn hunt, FastCAT, coursing ability testing, herding,and hunting.
They are registered with the AKC under a special designation as All American Dogs.