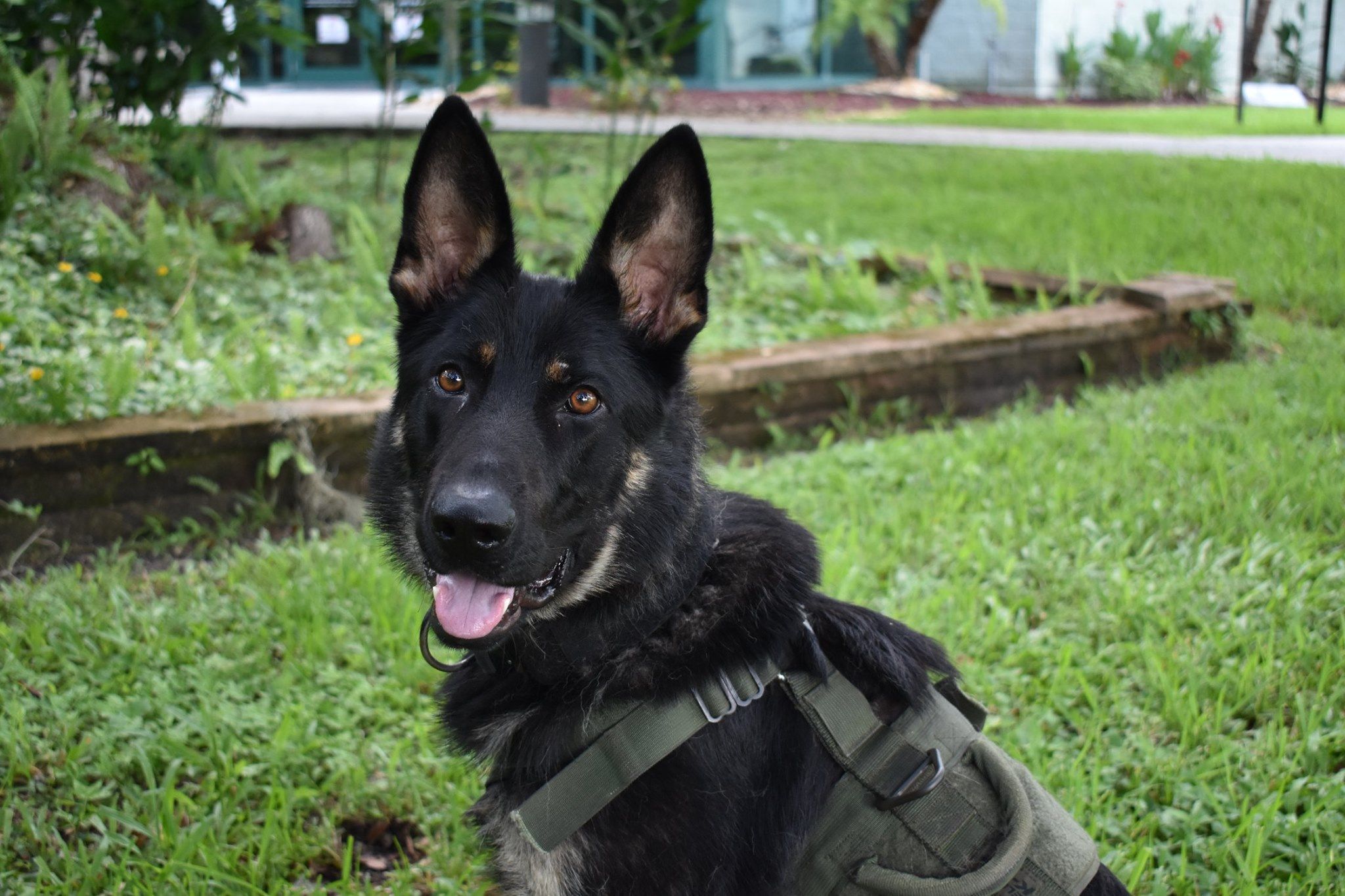 We are pleased to announce that the Hernando County Kennel Club has purchased a new K-9 for the Hernando County Sheriff's Department. The check donation Ceremony was held at the Sheriff's Department building on SR 50 on Tuesday, May 28th at 3PM. A dozen of our members attended and we met the new K-9, Chase, and his handler as well as Sheriff Nienhuis. We are grateful for the hard work and dedication that all of the sheriffs and deputies give to the residents of Hernando County and are happy to give back  to show our appreciation.
Lisa Tremblay, Club President, presented the Hernando County Sheriffs Department with a check for $4, 561,20, from the club, to purchase K-9 protective bullet proof vests for the 5 K-9 officers who work with their handlers to serve and protect the residents and visitors of Hernando County. Pictured are the oldest and youngest members of our fine K-9 Police team.
We are grateful for these officer teams and pleased to provide them with protection as they protect Hernando County.
Chocachatti Book Donation
HCKC donated the book "Best in Show" to all elementary schools in Hernando County.  This was to promote the sport of showing, training and caring for dogs and an introduction of the Junior Showmanship Competition.  Shown above is Carole Amundsen reading to the group, Doris Burr holding up the pictures in the book and past secretary, Patricia Koehane who initiated this endeavor.
Responsible dog ownership day
HCKC held a community event to educate dog owners at the Pet Supermarket on October 20, 2018. Members brought their dogs to share information about their breeds and ACK information flyers were distributed. Bowls of water and treats were enjoyed by the dogs and a great day was had by all of the club members who participated.